The Most In Demand Transportation Management System Features
Selecting a supply chain partner in the form of a TMS is integral to the success of your business. The transport management system market size is expected to grow at a compound annual growth rate (CAGR) of 14.5% between 2020 and 2025. The TMS market is likely to go from $2.5 billion in 2019 to over $4.33 billion by 2025.You want to find a supply chain management solution that makes your transportation operations a breeze. This is informed by studies into third-party logistics that show transportation logistics are directly tied to customer satisfaction and, consequently, business success. This article lists the must-have features of the TMS to go with if you are to ensure the success of your transport logistics.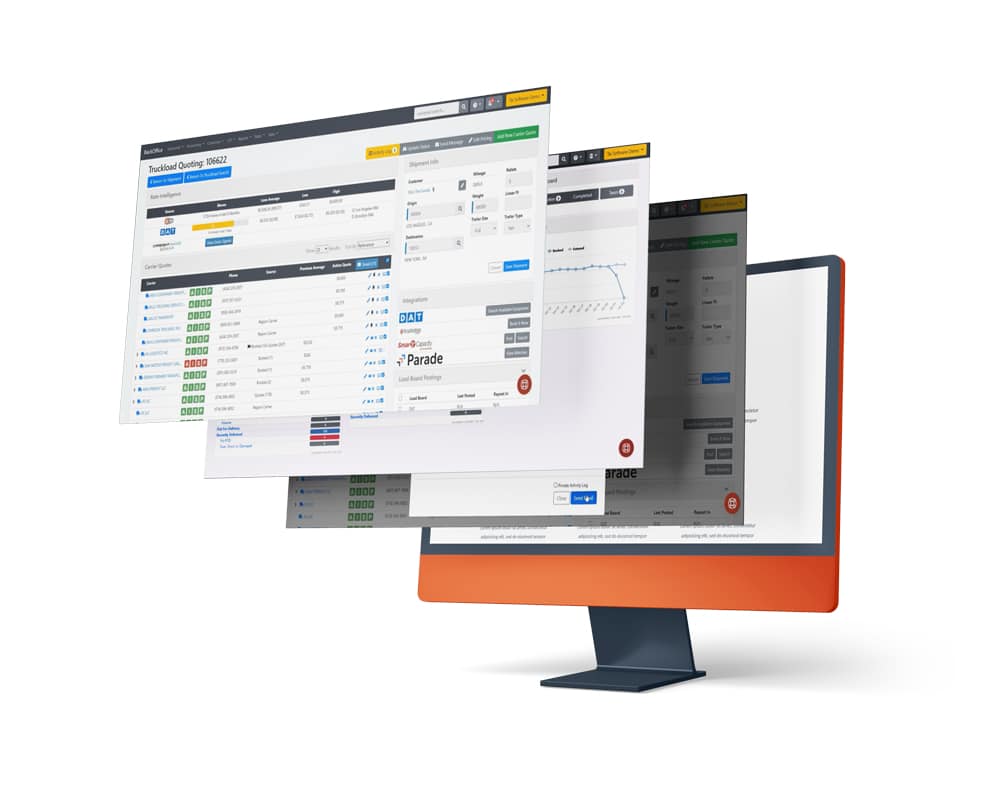 Risk Management
Suppose your business is shipping hazardous material. In this case, you want a TMS that can navigate through the different government yardsticks. This comes in particularly handy as you try to avoid the different government fines. Overall, a good TMS should be able to help you avoid international shipping risks by automating the audit process, generating reports, and ensuring that due diligence is done in line with in-country regulatory programs and cross-border customs requirements.
International Logistics Functionality
Suppose your business has an international reach. In this case, you want to have a TMS that can support international shipping. Specifically, the TMS should provide a multi-language interface screen and help with the selection of air or ocean carriers. Additionally, the TMS should support foreign currencies and help with managing of commercial invoices, SEDs, NAFTA paperwork, and all the shipping papers necessary for international deliveries. Finally, you want to have a TMS that calculates the value-added taxes, cross-border fees, and freight forwarding charges.
It is advisable to have a TMS that can keep up with the ever-changing trade agreements and embargos. The tool should additionally be able to perform system checks, assign export control classifications and assist with overall trade management.
Item Visibility
Chances are that if shipments are part of your business, you have at some point panicked over the handling of your shipment. Going forward, you probably want a TMS that would make these panic attacks obsolete. Specifically, you want a TMS that can provide you with full visibility down to the item level. This would mean that you have visibility right to the track shipment status information. Overall, you want a solution that supports auto pick up, is integrated with the Electronic Data Interchange (EDI) of the carrier, and one that gives you automatic notifications.
Parcel Shipping Support
At present, we are seeing a shift from the storing of bid inventories in favor of small, more frequent shipments. The idea is that you want to find a TMS that can handle parcel rating and routing in addition to the traditional truckload and less-than-truckload situations.
Freight Settlement
You want a freight settlement solution built into your TMS. From the get-go, this should power better accounting and settlement.
You want a solution that can implement self-invoicing among carriers and supply chain partners that are meant to better manage the business process you have in place. The solution is meant to take care of the accounts payable through accounts receivable and other functions that apply to an auditor. The idea is that you want to create efficient operations that would help with the settlement processes.
As it pertains to freight settlement, you want a solution that can calculate commissions and manage accruals with robotic process automation (RPA). The idea is you want a system that manages the exception even as you aim for faster settlement and fewer accounting errors.
As you shop around for a TMS, be sure to be on the lookout for comprehensive claim management. The tool should leverage automation to help with resolution filing and reduction of the risk involved with error recurrence.
Altogether, you want to find a TMS solution that simplifies accounting. This means that the solution should be able to audit and pay freight invoices, create payment vouchers, and allocate costs. Additionally, be on the lookout for a solution that can help with assigning of billing codes for accountability and budgetary purposes.
Business Intelligence
As you look for a transport management solution, you want to find one that gives power to your data and reveals actionable insights. Amongst the must-haves is a solution that provides highly accurate predictive ETAs. Specifically, you want a solution that utilizes adaptive algorithms to accurately predict the time of arrival and the probability of being on time. Using these calculations, you are able, as a user, to track the history of shipments, assess carrier performance and possibly replan dock schedules.
As part of business intelligence, you need a solution that conducts predictive analytics for you. This analysis should help you steer clear of risks and catapult your business towards opportunities for improvement. In hindsight, said predictive power is meant to be a tool that empowers decision makers as you then have data-driven accuracy. The need for this feature is driven by the idea that, as a user, you no longer need to create data cubes or manipulate the data you've got to derive intelligence and insights as part of the decision making. You want to have a tool that can transform the raw data into robust information that you can easily display and share.
An insider tip would be to have a tool that performs advanced analysis with a point-and-click interface. With the latter, you should be able to quickly identify the summaries, exceptions, and anomalies within your transport system.
Overall, when you have a TMS solution with business intelligence, you get to minimize logistical costs, reduce the shipment delivery times, and develop performance metrics and key performance indicators. What's more, you get to create computer models that would come in handy when predicting supply chain issues.
Benchmark Data Capability
Oftentimes, you are likely seeking to negotiate better rates for your transportation needs. You want the TMS to provide you with benchmark data that can help you negotiate with the carrier on the rates and services you receive. Overall, you want all this data at a central location.
Tai's software solution is built for speed and scalability. The company is committed to ensuring that your transport logistics are at par with your current needs. We invite you to request a demo for the opportunity to see how our solution can take care of your transport logistics.