Freight brokers are the backbone of any company that relies on sending products from one place to another. Without freight brokers, companies would spend a lot more time and money just getting their goods delivered.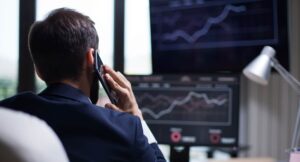 Freight brokers need to know what they're doing to be successful, which is why they need to have a list of terms that are relevant and helpful in their field–especially if they want their clients to be satisfied with them. 
This glossary will give you all of the shipping terminology you'll need so that your freight brokerage can run smoothly and efficiently!
3
3PL: a partner or service that helps merchants manage their supply chain. Common 3PL services include warehouse and inventory management, order fulfillment, shipping coordination, retail distribution, exchanges, and returns.
A
Accessorial: A paid service that may be added to a freight shipment after the initial carrier cost that includes extra materials or equipment, resulting in extra charges for the shipper. 
Accounts Payable: The money a company owes to its suppliers is usually handled by its accounting department.
Accounts Receivable: The money a company collects from customers for providing its service.
Adjustments: After-delivery costs apply if there is any inconsistency between the freight specifications that were initially quoted and the final delivery.
Agent: A person in charge of documentation, customs procedures, or insurance in the shipping industry. As payment, this person may receive a part of any profit from a deal.
Air Cargo: Is the carriage or the transportation of goods through an air carrier and can include passenger planes.
Air Freight: A method of transport in which cargo is carried in non-passenger  aircraft using a specialized device called an Air Cargo Loader.
Air Freight Forwarder/ Air Forwarder: Provides services to air cargo shippers and receivers. Air freight forwarders typically do not operate their own aircraft, but instead, they rely on their relationships with airlines to make arrangements for cargo flights.
Air Waybill: A document used by an airline or freight forwarder that contains all the information about a piece of air cargo. It is issued when goods are accepted by either party and serves as proof that charges have been paid in advance and authorizes shipment from an airport to the next destination.
Air Waybill Number: The number assigned by a freight forwarder or airline to identify each shipment of air cargo accepted for transport in flight; also known as AWB Number, Airway Bill Number, Flight Coupon Code.
Airline Loader: A device that loads freight onto an aircraft by means of a conveyor belt, which runs on wheels or rails laid in the hold.
API: An API (Application Programming Interface) is simply some software that sends information back and forth between a website or app and a user.
Arrival Notice: When their cargo arrives at its destination, the agent receives a notification.
Articles of Extraordinary Value: Items that have been classified as high-value products that require special handling during delivery.
Auditing (Freight): Some freight brokers use this process to check any additional charges before sending the customer the final freight bill.
Axle Load: The amount of weight that each axle contributes to the nation's roadways. 
B
Backhaul: The trip of a vehicle delivering cargo or freight back to its origin. It could be a return to the origin of the freight being transported, with the carrier potentially offering a discount to obtain freight for the travel back.
Billing: Invoices and payments are handled by a department of the carrier or broker.
Bill of Lading (BOL): At the time of freight pickup, a document containing all relevant information for the shipment is delivered to the carrier. Pickup and delivery locations, weight, class, product, and much more are all included in this data.
Bill of Lading Exceptions: Other than negligence, most bills of lading exempt carriers from liability for delayed, loss, or damaged items.
Bonded Warehouse: Imported items are held in a Customs-controlled warehouse until the fee is paid.
Blind Shipment: When the recipient of a shipment is unaware of the shipper or its origin. The shipper has no idea where the shipment will be delivered, the term "double blind" is used.
Bracing: During full truckload shipments, this technique is used to keep cargo secure in the truck.
Breaking Bulk: When loads are separated into smaller shipments to reduce transportation costs.
Break Bulk Point: This represents the point where a load is downsized to reduce transportation costs.
Break-Bulk Terminal:  This is a location where cargo is dropped and subsequently re-consolidated into shipments. These shipments are typically sourced from the company's smaller terminals as well as other break-bulks. It is not uncommon for any city or region to have its own consolidation and distribution center.
Broker (Freight): Also known as a Freight Forwarder or Third-Party Logistics company (3PLs), that operates as a middleman between the customer and the carrier to negotiate freight rates, services and manage any complications throughout the shipment lifecycle. 
Brokerage License: A legal document required by the United States that a broker must have to make freight shipment arrangements by land, sea, or air. Both transportation and customs brokerage licenses are different.
Bulk Freight: Freight that is not enclosed into packages or containers, and is frequently liquid or granular in nature, such as sand or crude oil.
Bundle: A collection of unassembled objects that are shipped, similar to pallets and crates.
Business to Business (B2B): Both the pickup and delivery locations must be certified businesses, generally with loading docks, according to standard LTL shipment policy. Additional services, such as residential delivery, will be required if the shipment is not B2B.
Bogie: A fifth-wheel-equipped auxiliary axle assembly used to convert a semi trailer to a complete trailer. Multiple trailers can be hauled behind a single power unit using dollies.
Bonded Carrier: A U.S. customs-licensed carrier that transports customs-controlled goods between Customs locations. Working with only bonded carriers is essential.
C
Carmack:  A phrase used in the freight sector to describe the loss or damage of cargo.
Capacity: The volume of items to be carried and the number of carriers/trucks to transport them determine capacity in truckload shipping. This plays a significant role in the truckload price.
Carrier: A company or operator that specializes in both LTL and truckload freight transportation.
Cartage: Term used for transporting freight within the same city or region.
Cartage Agent: A subcontracted carrier that picks up or delivers in regions that are not serviced by the contracted motor carrier.
Cash on Delivery: The action of paying for a package with money at the moment of delivery.
Chassis: A frame with wheels and locking systems that secures a container during rail transportation.
Claim (Freight): Damaged or lost cargo is charged to the freight carrier.
Classification: For the purposes of assessing transportation charges, a number is allocated to a shipment. LTL shipments usually use this method.
Collect Terms: Indicate that the shipment charges are the responsibility of the consignee.
Collect on Delivery (COD): Prior to delivery, the carrier is responsible for collecting the sale price of a shipment of goods.
Commercial Invoice: The value of an item is determined by a document from the 
Maker.
Commodity: Any commerce item being shipped.
Combination Vehicle: A trailer and a separate power unit (tractor) are included in this equipment setup.
Common Carrier: A person or business that regularly transports cargo with set routes and rates.
Connecting Carrier: A carrier that exchanges trailers to finalize shipments.
Concealed Damage: Items that may become damaged without knowledge until the package is opened.
Consignee: The person who is financially accountable for a freight shipment's receipt. In most cases, this person is also the recipient of the shipment.
Consignor: Typically the seller holds legal ownership of shipped items until the consignee pays in full.
Consolidation: To save freight shipping expenses, two or more shipments are consolidated. This transportation method is utilized in less-than-truckload shipments that make many stops before arriving at their final destination.
Container: Anything in which the freight is kept.
Container on (rail) Flat Car (COFC): A type of intermodal freight transportation including the use of a box that can be placed on rail cars, trailer frames, and container ships.
Contract: a binding contract agreement between two parties for cargo specifics and the details of the cargo transport process.
Corrected Bill of Lading: Any additions, deletions, or corrections must be declared by the supplier in the shipping documentation.
Credit Application: A form used by shippers to apply for credit from freight forwarders.
Cubic Capacity: A truck or other piece of equipment's carrying capacity is measured in cubic feet.
Customer Service Representative (CSR): A person who coordinates pickups, deliveries, and freight tracking with customers. Drivers, dispatchers, and claims departments all work closely with CSR.
Customs Broker: A person or firm licensed to represent the interests of importers, exporters, and other parties in international shipments before U.S. Customs authorities at points of entry.
D
Dangerous goods: According to the US Department of Transportation, this refers to "a hazardous material that has a degree-of-hazard rating so high that it must be specifically designated as such by proper shipping name and hazard class or division."
Deadhead: The movement of a truck carrying no load.
Deck Trailers: Trailers that are mounted on the deck of a truck.
Delivery Receipt: A document that is filled out by the carrier's driver and given to the recipient as proof of delivery.
Density: The number of packages per cubic foot.
Density Rate: It is a rate charged by a trucking company for every 100 pounds.
Department of Transportation (DOT): This is a government organization that regulates the transportation industry.
Direct Store Delivery (DSD): A manufacturer shipping to a retail store rather than the wholesaler.
Discharge Yard: A place where goods are unloaded at their destination port and where they are sorted and prepared for distribution.
Dock: An area that has been cleared so that vehicles can drive onto it from the main road or parking lot, typically used for loading and unloading cargo ships.
Dockage: A dock where products are kept before being shipped and where a fee may be charged.
Dolly: An auxiliary device that is used to move containers or freight from one place to another.
Domestic Intercity Trucking: Includes all trucking operations that have a destination in the United States, no matter where it originates.
Door-to-door service: A delivery method where the carrier picks up goods from one specified location (such as an individual's home) and delivers them to their final destination or to a specified, nearby destination.
Down Time: This is what happens when something malfunctions and cannot be used for its intended purpose.
Drayage: A shipping service that transports freight over small distances.
Dray: A truck with one set of wheels at the rear that is used for hauling containers or trailers from ship to shore and vice versa.
Driver: A person who drives, pilots or navigates a motor vehicle such as an automobile, bus or truck.
Drop-off Point: This is where packages are dropped off for final delivery by mail carriers and common freight carriers.
Drop Shipments: Goods that are shipped directly from seller to buyer without stopping at the manufacturer's warehouse.
Dry Van: An intermodal container used for dry cargo, such as household furniture or electronics.
E
Electronic Data Interchange (EDI): An electronic process of transferring business documents between trading partners.
ETA: Estimated Time of Arrival 
ETD: Estimated Time of Departure
Enroute: The process of shipping goods from one place to another.
Exceptions: Goods that do not fit a particular rule or regulation and typically concern shortages or damages.
Exclusive Use: Shippers will pay a premium to make sole use of a car carrier for their shipments.
Exempt Commodity: Goods and products that are not regulated by the government and are only subject to general customs.
Export Shipping: The transportation and delivery of freight outside its country of origin for sale in foreign markets.
F
Final Point Of Destination (FPOD): The final location to which the freight is delivered.
Flatbed Truck: A truck used to carry large, heavy objects with the load fastened on a bed in the center of the vehicle's chassis.
Forwarder: A person or company engaged in arranging and managing shipments of goods from one location to another, usually by air freight or ocean vessel. Forwarders may have warehouses at either end where they store cargo until it is ready for forwarding, which can include everything from sorting out shipping arrangements to handling goods that have been damaged in transit.
Freight: The goods that are transported by truck, rail, or plane in the course of trade and commerce.
Freight Broker: A person or company that arranges for the transportation of goods by negotiating rates with carriers, and submitting shipment details to freight-forwarding companies or direct to cargo owners; a broker is not typically involved in the actual movement of goods but instead makes arrangements with others who provide those services.
Freight Broker Software: A transportation management system specifically designed for freight brokers. Freight broker software helps the broker track freight in transit, match carriers with loads, generate shipping documents and bills of lading.
Freight Rate: The price for transporting cargo over a certain distance. This rate is dependent on many factors including the type of goods being transported, weight, etc.
Fulfillment Center: A warehouse that is split up into sections, and each section handles a different type of order fulfillment- all the products are stored in one place for easy access by your customer base
Full Truckload: A shipment method used to transport large enough shipments to fit into a single truck trailer.
G
Global Positioning System (GPS): This is a system that uses satellite navigation technology to show the geographic location and direction in detail.
Gross Combination Weight (GCW): The fully laden weight of a truck, including the weight of its own tractor unit plus any other loaded trailer or semi-trailer.
Gross Weight: The total weight of an item before it has been packaged or unpackaged, and includes all materials that are used in its packaging such as boxes, paper, styrofoam peanuts, etc.
Gross Vehicle Weight (GVWR): The maximum allowable gross weight for an individual vehicle as defined by the manufacturer.
Guaranteed Shipment: A service provided by freight carriers that ensures your shipment will arrive at the exact time you select.
H
Hazardous Materials: According to the U.S. Department of Transportation and in accordance with the Federal Hazardous Material Law, hazardous materials are substances that pose a threat to life, property, or the environment.
Heavy Lift Cargo: A specialized type of shipment in which goods are transported on pallets or skids, exceeding standard weight limits and/or dimensions.
High-Value Cargo: Products with high value per weight but low volumes such as electronics, jewelry, liquor, and cigarettes.
Hub-and-Spoke: A transportation model where shipments are consolidated in a hub and travel to smaller spokes for distribution. The spokes represent both the pickup and final delivery destination.
Hundredweight (CWT): Equal to 100 pounds and is a pricing unit used in transportation.
I
ICC: Interstate Commerce Commission (U.S.).
In Bond: Cargo that is kept in a warehouse until customs duties are paid.
Inbound logistics: Obtaining raw materials or goods from a supplier and transporting them to a warehouse
Interline: The process of consolidating or breaking down freight shipments into smaller loads for different carriers.
Intermodal Shipping: The movement of goods from one mode of transportation to another.
In-Transit Time: The amount of time that elapses between loading and pickup.
Intrastate: Transportation that occurs entirely within a single state and does not cross any other states or international borders. 
Inventory Management: The tracking, movement, and storage of goods.
Inventory Turnover: The rate of inventory turnover is calculated by dividing the cost of goods sold by average inventory.
ISTA: Intermodal Surface Transportation Efficiency Act of 1991.
J
Joint Rate: A rate over a route that requires several carriers to transport the same shipment.
Just-in-Time Logistics: Minimizing the time needed to finalize a new order (source, handle, produce, transport, and deliver products) in line with customer requirements.
K
Key Performance Indicator (KPI): A measure of how well a process is working. In logistics, KPIs are used to measure the effectiveness of supply chain processes and include metrics such as delivery lead time, inventory turnover, and customer satisfaction.
L
Less-Than-Truckload: (LTL) Shipments that use less space in a truck trailer. LTL also has different pricing and functions.
Lead Time: The total time between an order being made by the customer to when it is delivered. This includes order processing, preparation, and transit.
Load Board: a website or app where truck owners, shippers, and freight brokers may advertise and search for loads to maintain the process and movement of freight
Liftgate: A type of loading equipment on the back of an 18-wheeler that is used to lift and load freight onto trucks.
Linehaul: Moving freight from one location to another, typically between cities and from origin to destination terminal but not from the point of origin to its final destination. The usual distance of a linehaul shipment is between 100 and 150 miles. 
Load Tendering: When a trucking company bids on a load of freight in order to move it.
Logistics Data Interchange (LDI): A digital system that allows for the transfer of data between different parts of a supply chain.Lumping: When the driver helps to load and unload freight from the trailer.
Lumper: An hourly laborer that helps to load and unload freight from the trailer.
Lumping: When the driver helps to load and unload freight from the trailer.
M
Merge In Transit: The process of combining shipments from suppliers that go directly to the buyer, bypassing the seller. It's a type of "drop shipment" from several vendors to one buyer.
Mileage Rate: The cost for the miles of transportation based on the number of miles traveled, the weight of the load, and other factors.
Motor Carrier: A company that moves freight by truck, train, or barge.
N
National Motor Freight Classification (NMFC): Coding system for all freight shipped on US highways.
Net Weight: It is the weight of a shipment that doesn't include packaging.
Nested: An industry term that refers to goods being stacked in such a way that they go inside one another. 
Notify Consignee: An additional service where the carrier will send an email or fax to the consignee with a tracking number, and also provide updates on the delivery.
O
Out Of Charge (OOC): The point in the shipment when it is no longer the responsibility of a carrier to complete delivery.
Outbound Logistics: Final products are shipped out of a warehouse or distribution center to customers. Picking, packing, shipping, and delivery of a package are all part of the order fulfillment process.
Order Cycle Time: The number of days it takes from when an order is placed until it is fulfilled.
Over, Short, and Damaged (OS&D): A carrier department that is responsible for handling damage claims and freight that is over or short.
Over the Road: Implies the cargo is being transported on a truck or trailer.
P
Pallet: A large platform that holds merchandise or goods, usually made of wood. It can measure about 35-40″ feet long by around 48" wide and is typically used for the transportation of heavy products like construction equipment or furniture.
Palletize: When a product has been packaged onto pallets to be shipped out.
Pallet Deck: A horizontal space on the back of a trailer used to carry loads stacked in pallets.
Parcel Shipment: The transportation of small packages, typically less than 500 cubic feet.
Pickup & Delivery (P&D): The local movement of goods from one location to another.
Pickup Truck: A type of vehicle that is used for locally moving goods from one location to the next, sometimes using a trailer or dolly. 
Pooling: The process of combining shipments for the same destination to a single truck or trailer.
Port of Entry: The administration assigned port where a carrier goes for customs clearance before releasing the goods into U.S. commerce
Private Trucking Fleets: A company's own fleet of trucks, run by a shipper whose major industry is not trucking.
Proof of Delivery (POD): A document signed at the moment of delivery that is a receipt for the goods and their condition.
R
Rates: The charges for carrying a shipment from its point of origin to destination, as well as on-carriage costs such as fuel and port expenses.
Receiving Dock: The area at a port where goods are unloaded from the carrier and placed on the land.
Reclass: When the carrier inspects your freight in transit and discovers a difference between the bill of lading class and the actual freight class
Reefer: Refrigerated equipment used to transport perishable goods over long distances without damaging them.
Release Value: The shipper's estimation of transported goods' worth, listed in the bill of lading.
Re-rate: The carrier department changes the class and rate that a shipment was invoiced after finding discrepancies in the original invoice. 
Revenue: The service charge that is generated by the shipment.
Re-consignment: When a shipment is transferred from one carrier to another, usually because the first carrier is unable to deliver on their original commitment.
Re-route: When a shipper's intended destination for its merchandise has changed and he/she wants it delivered elsewhere.
S
Seal – a device used to ensure that the truck trailer isn't opened or otherwise tampered with while in transit.
Short Shipment: A shipment that arrives at the destination with less than the quantity of items (e.g., a load is short by four pallets).
Shipper: The shipper is the party who is sending the goods and is responsible for the bill of lading to the carrier.
Shipping: The process of moving goods and cargo from one location to another.
Shipping Terms: Also referred to as "terms of contract between a shipper and a carrier." For example, shipping companies may impose specific conditions on how they will transport freight.
Shipper Number (or Shipper Identification): This is a nine-digit number that identifies shippers in the United States so they can be identified by carriers.
Storage: The holding of goods for an indefinite period of time after they have been delivered into their consignee's possession but before they are sold or otherwise disposed of.
Supply Chain: The complete process of generating products and delivering them to customers.
Surcharge: A fee that is billed as an addition to the freight cost if certain conditions prevail, such as late delivery or damage claims.
Step Deck: A type of specialized equipment for heavier cargo loading onto a trailer.
T
Tariff: In transportation, tariffs refer to taxes, fees, and other charges that may be incurred while transporting goods.
Terminal: It is the cargo's final destination, where it will be unloaded and processed.
Terminal Operator: The company or person in charge of managing cargo and freight, often including warehousing and distribution facilities; also called terminal contractor.
Third-Party Logistics Provider (3PL): a partner or service that helps merchants manage their supply chain. Common 3PL services include warehouse and inventory management, order fulfillment, shipping coordination, retail distribution, exchanges, and returns.
Tractor-Trailer: A truck with a tractor in the front for pulling trailers.
Tracking – The process of tracing a shipment from pickup to final delivery. 
Transit Time: The amount of time that elapses between pickup and delivery. 
Transportation: It is the process of moving goods from one location to another or as part of a service in the physical distribution industry.
Transportation Management System (TMS): A system that handles cargo and ensures it is delivered to the right place at the right time. It acts as a central hub, bringing together and centralizing data from all the different systems in play. It can also automate the processes involved in transportation and freight management.
Truckload (TL): Also known as FLT, is a term used in the logistics industry for freight carried by semi-trucks and typically refers to the transportation of goods over long distances. A truckload is a shipment that fills an entire trailer with freight, usually between 600-800 cubic feet. 
V
Van load: A small shipment that would fit in one van; typically consisting of about 100 to 200 cubic feet (2800 pounds).
Visibility: When it comes to shipping, visibility is about having a clear understanding of the status of your shipment at all times.
Volume Rate: Used in LTL shipping, the volume rate is calculated by weight and distance.
W
Warehousing – The storing of products for a predetermined period of time.
Warehouse Management System (WMS): A software system that controls the process of warehouse management, tracking, and managing inventory.
Waybill: A document that provides the shipping details, including shipper and consignee information, as well as pickup and delivery locations. 
Y
Younger Bill of Lading: A bill of lading where a freight broker has taken possession at the time it was generated but hasn't yet accepted any responsibility for its care