Automating Shipment Creation Using Tai TMS
Save up to 11 hours per week, per rep, on shipment creation when you leverage automation tools like those found in Tai TMS.
Five Easy Ways to Create Shipments Using Tai TMS
Creating shipments and finding load coverage monopolizes significant amounts of a broker's time. From spot shipments to dedicated lanes, adding shipments to your system creates operational bottlenecks that prevent you from capturing 100% of your data, including shipper volumes, inhibiting your customer reps from sourcing new opportunities, while decreasing  your win ratios.
Tai offers various methods to create shipments so you can focus on what matters most – servicing your customers and scaling your business.
Streamline or fully automate your shipment creation processes by:
Create single shipments more efficiently in Tai's Shipment Creation page. On one screen you can:
Build a customer address book that auto-populates origin and destination information
Develop custom templates for your customers
Eliminate repetitive data entry
Duplicate shipments easily for recurring customers
Quickly select expected accessorial fees
Automating Through EDI or API Connection
Eliminate manual entry errors and time, and the back-and-forth with your customers, when they connect their ERP by either an EDI or API connection. Using Tai's native EDI and API connections, you can:
Receive shipments immediately from a customer's ERP
Book more loads
Create spot quotes faster
Focus on capturing 100% of a shipper's volume
Increase your win ratio
Search for new opportunities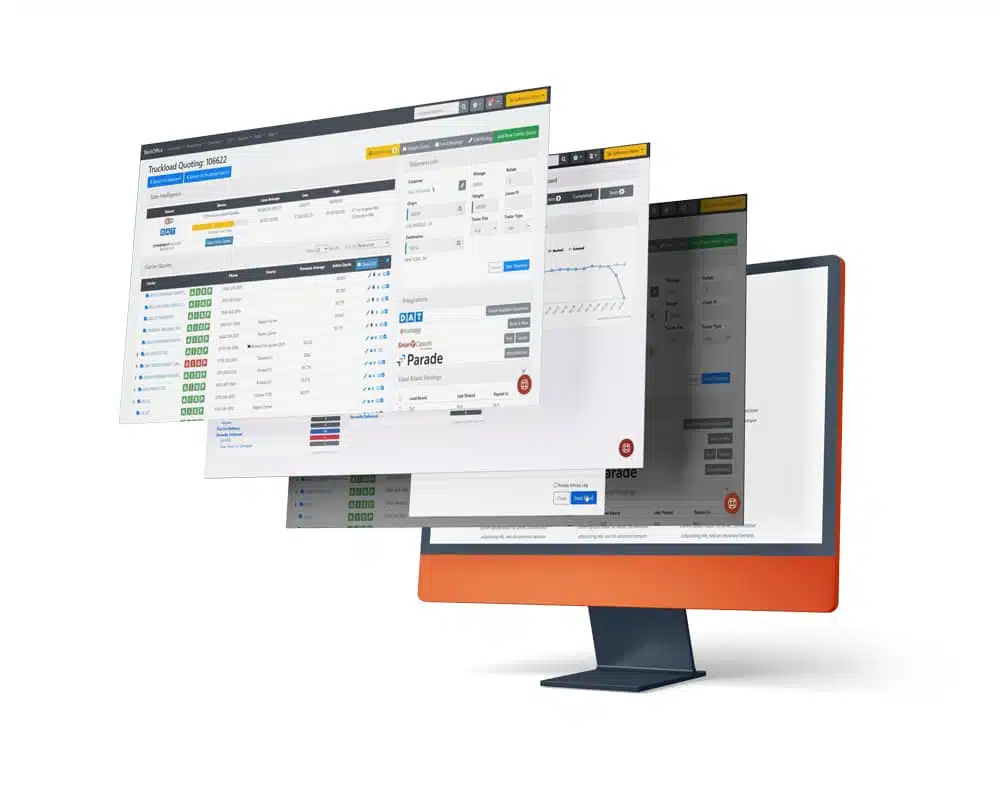 Consolidating and Simplifying with a Bulk Upload
Take a large list of shipments and import into Tai TMS with the click of a button. Eliminating tedious and manual entry is as easy as:
Preparing your list for upload using Tai's easy to implement template
Selecting the "Bulk Import" option in the Shipment dropdown menu
Viewing all of your uploaded shipments on one screen
Connecting to the Customer Portal
Have your customer log into their own custom portal with your branding and take the work off of your shoulders. Shippers can input their own shipment information directly in their portal to:
View overall pricing
Get instant spot quotes
Quickly acquire load coverage without sending you an email or request
Leveraging Tai's Email Assistant
Consolidate the hundreds of emails you receive daily when you add Tai's Email Assistant tool to your TMS. Tai's Email Assistant sits in the background of your tech stack and scrapes all relevant shipment information directly into the Tai platform, so you don't have to switch between different screens, search your inbox, or email back-and-forth to create a shipment. Using the Email Assistant, you can:
Automatically create shipments
Easily communicate with your customers about the shipment
Eliminate pricing bottlenecks
Improve win/loss data visibility
Tai gives your team unmatched speed and scalability with automation implanted into every phase, along with direct integrations to carriers, load boards and capacity tools.
Create a hierarchy for your organization and connect all of your tools to gain the visibility you need.
Your own branded Customer Portal to give your customers access to book and track shipments.