How To Use Tai Multi-Carrier Management Software To Increase Flexibility with Versatility
Most modern businesses with high supply demands must provide a wide-range of delivery options with tracking capability so their customers can monitor their parcels in real-time. To give them the best experience, producers and shippers work with multiple carriers, as this ensures timely delivery and diversification.
Varying pickup times, contracts, and software integrations can be more costly and time-consuming. This is where a multi-carrier shipping software can help you by consolidating all important features on one system.
The right multi-carrier shipping software can transform your business; allowing you to streamline your operations and meet consumer expectations faster. You don't need to follow up with every shipper to determine what progress they've made in delivering your products. Request a Tai TMS demo to see how our system can help make your carrier management easier.


Simplify Multi-Carrier Management with Tai TMS
Choosing a multi-carrier TMS partner is an integral part of any ecommerce or production company. As the industry continues to grow, it'll become difficult and time-consuming to analyze every carrier's quality manually to find the best option for every shipment.
With a multi-carrier management system like Tai TMS, factors like item visibility, billing management, cost assessment, and performance management are no longer a concern. You can also assess top carriers' quality performance on their scorecard on your dashboard that's based on real-time information.


Improve Business Flexibility with an Expansive Carrier Network
A competitive multi-carrier management system should adopt your data to provide actionable insights and navigate different milestones to mitigate risks. With Tai TMS, you can avoid heavy fines from foreign and local governments by navigating through predetermined locations where it's safe to carry your products.
Automated accounting processes also allow you to make informed decisions for your organization's future. You can reduce your administrative functions like invoicing, billing management, and carrier assessment. For starters, you can set all your financial transactions to complete on a particular date.


Scale Your Business with a "No-Fuss" Multiple Carrier Onboarding Procedure
Tai has a carrier scorecard feature, which enables you to assess carrier performance based on factors that matter to you during the carrier onboarding process. The TMS also integrates a benchmarking capability that allows users to negotiate better. Since the platform allows you to compare different carrier rates, you can make more competitive counter offers to scale your business.


Cloud Technology Allows for Decision Making at Anytime and Anywhere
Before cloud-based TMS systems, businesses required complex servers to manage and analyze their data. Tai TMS seamlessly synchronizes your data on the cloud, allowing your business to run smoothly. This reduces your overall barriers of entry with lower maintenance costs, ease of upgrading, and data analysis from multiple fields.
Cloud technology also performs predictive analysis for you. This can help you avoid risks and to maximize your profits by finding out the most underutilized sectors and improving performance. The predictive power helps decision makers to have data driven accuracy.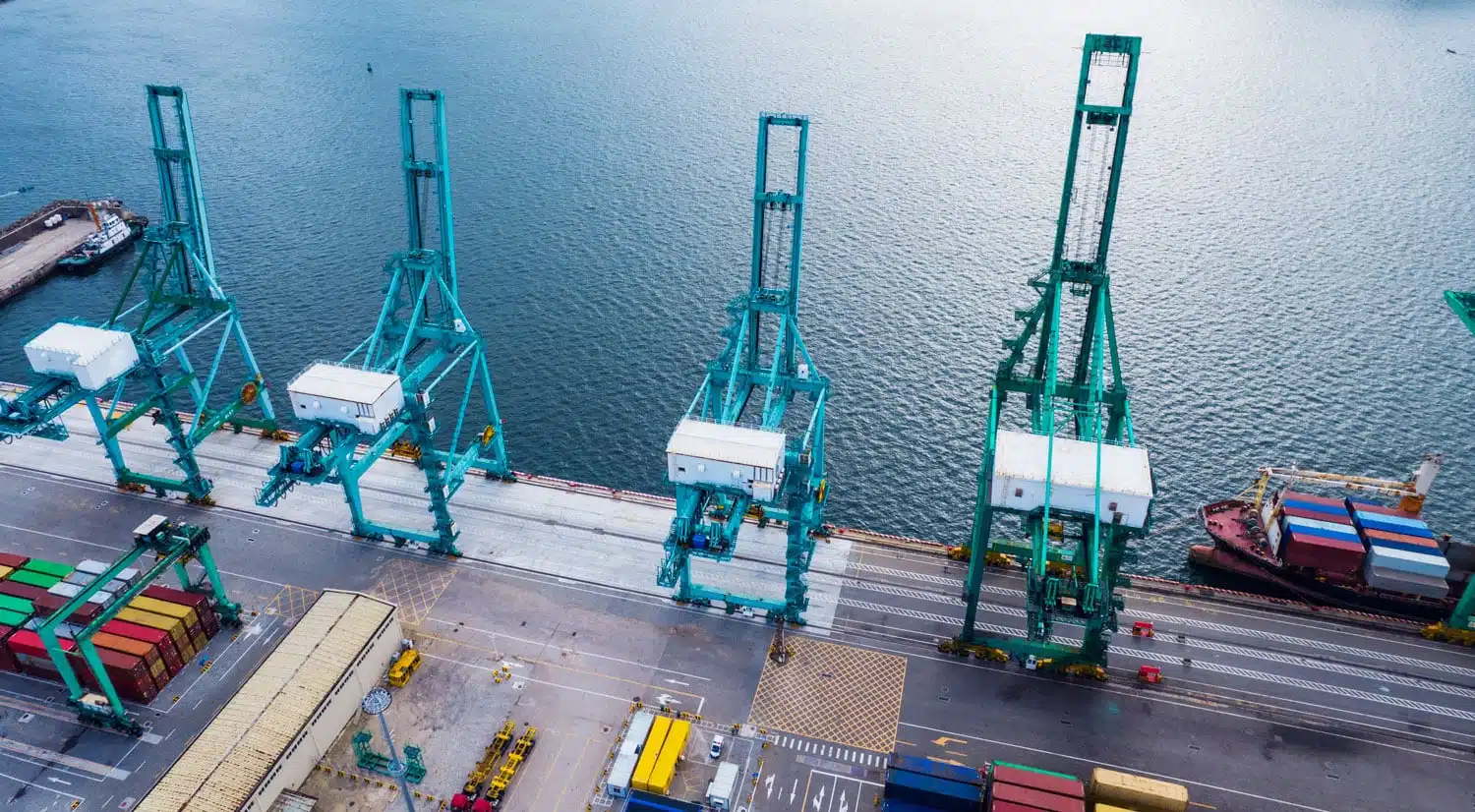 Select the Best Service with Up-To-Date Quotes and Carriers
For surprise shipments, it's difficult to manually assess every quote to make sure they're accurate and up-to-date. Real-time data from carriers rates can help you find assess the best carriers to choose and reduce the chances of your quote getting higher.
With accurate shipper rates based on their recent history, you make the carrier onboarding process easier, as you don't take a lot of time to select the best service for your business. Tai TMS scorecards will recommend top ranking shippers based on your shipment requirements. 


Oversee Everything From Shipment to Delivery with Shipment Visibility
Tai TMS is cloud-based, which allows you to monitor all your shipments from one location as IoT and trackers provide real-time data based on their location. It provides highly accurate Estimated-Time-of-Arrivals using advanced AI and real-time monitoring.
This is highly essential for any ecommerce business, as you can provide consumers with accurate delivery time. You're also able to assess the carrier's shipment performance based on their history and plan your dock schedules. Basically, you're able to track every carrier who works with your business.


Eliminate Manual Data Entry with Automated Communication Technology
With Tai TMS, your devices and systems, such as warehouse management systems, order management systems, and enterprise resource planning systems, can communicate and exchange data with ease. You don't need to key in your data manually, whether from one system to another or in your record books.
With advanced tool integration, you can use your favorite shipping or procurement applications in Tai. This eliminates the need for manual keying in of data on other tools and duplicate entries in your system.
Tai's email assistant can also help enhance faster shipment processing by enabling seamless communication with carriers. It uses AI and algorithms to extract shipment details from quote requirements and responds within minutes with a quote or shipment tracking information. This can help you book more shipments and customers easily by keeping them engaged and providing requested information faster.


Easily Compare Carrier Rates, Routes, and Transit Times on a Single Interface
With the physical freight marketplace no longer reliable, you must use the digital carrier marketplace to find the most reliable carriers. While the digital marketplace is a great place for multi-carrier diversification, it's incredibly time-consuming to find the most reliable shippers.
Shippers, manufacturers, and distributors can use Tai TMS to discover and contact carriers about capacity to carry their freight on demand. You'll have access to the most updated carrier information with their rates, performance, and the best routes to mitigate risk.


Always Have Your Questions Answered with an On-Call Customer Success Team
If you need assistance while using Tai TMS, our on-call customer success team can respond to all queries in the nick of time. Our professionals are equipped with technical skills and extensive knowledge of the freight industry. We'll make your experience with our TMS smooth, allowing you to maximize on profits.
Multi-carrier management can be incredibly difficult without a TMS. Tai TMS can help make your decision making, billing management, and carrier assessment easier by helping you integrate your information and tools on one platform. Request a demo today to see how Tai TMS can help you.