How Tai TMS Helps 3PLs To Scale Their Return on Investments
A multitude of events transpiring over the past few years — including Covid-19 and the ongoing international conflicts — have put great pressure on the global supply chain. There is an immediate need for companies to check their logistics regularly to ensure rigidity.
Same-day deliveries cost up to 50% higher than normal deliveries. However, as the demand increases, companies still struggle to keep costs down and improve efficiency and profitability.
As the parcel industry is expected to 266 billion by 2026. So, learning from the great instability affecting the industry, Third-Party Logistics Providers (3PLs) are pivoting to manage the increasing challenges in the supply chain demands while balancing delivery expectations and associated costs.
Companies using an industry-leading TMS like Tai TMS can survive since they're able to run operations effectively, decrease freight costs, and enhance service levels.
What is a TMS?
A transportation management system (TMS) is a software that can be integrated with warehouse management systems (WMS) and enterprise resource planning (ERP) to help you manage nearly every aspect of a company's transportation operations. This comprises load consolidation, order route optimization, tracking, and capacity sourcing.
A transportation management system enables you to make the most of every available shipment, increasing profitability and sharpening your competitive edge. Tai TMS, for starters, can help you revolutionize your logistics by administering both inbound and outbound traffic, integrating supplier and carrier collaboration capabilities, and increasing flexibility and confidence in the face of difficulties.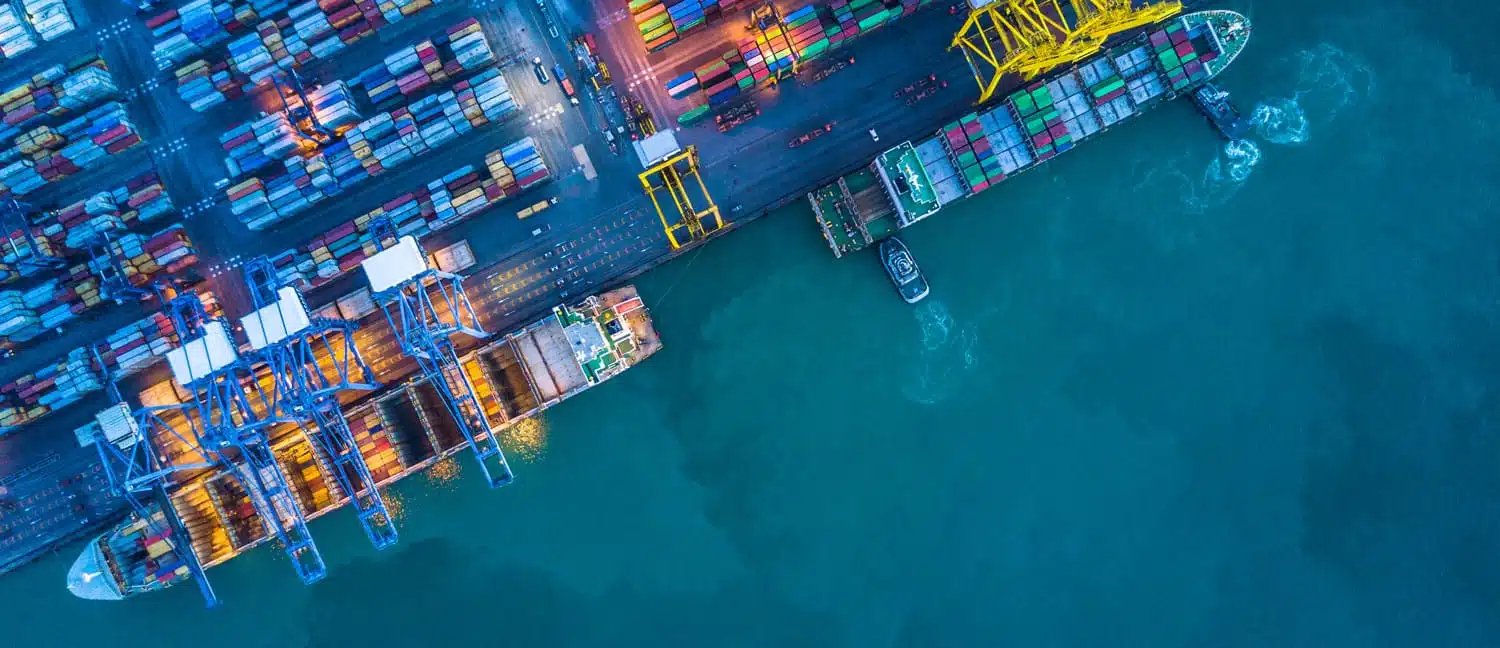 Here are Several Ways That Tai TMS can Help you Revolutionize your Business:
Expand Carrier Reach
With Tai TMS, you can scale the most out of your business by finding out where your company gains the most profits and maximizing it. Having everything on a single dashboard means you have access to shipping rates for both big and small carriers.
You can reduce freight and overhead costs through load consolidation, carrier assignment, mode selection, rate comparisons, and rule-based exception handling.
Explore All Rates in Real-Time
Get real-time market rates beyond the scope of what your normal operations can yield. You can use the quick rate and quoting features to optimize freight shipping costs, manage long-term carrier contracts, and meet client expectations.
Brokers can also find low-cost accommodation from private fleets, backhaul, in-network, private bid board postings, and out-of-network carrier capacity postings using real-time rate exploration. This will provide you with the adaptability and information you need to make quick decisions in a volatile market.
Versatile Self-Configuration Options
You can also use Tai TMS with a variety of different systems in your workflow. With add-ons like data gathering tools, tracking tools, digital assistants, or chatbots, you can keep your operations easy to monitor.
End-to-End Visibility
With a single subscription to Tai TMS for all modes and geographies within North America, you can effortlessly organize, procure, deliver, and track shipments with ease. The multimodal shipping processes, including planning, tendering, and tracking domestic and international shipments, can be done using a single cloud-based application.
Utilize an end-to-end TMS feature with great serviceability and scalability to build a robust carrier network and visibility during a transit. The Tai Transportation Management dashboard for 3PLs allows you to streamline your workflow and communicate effectively with suppliers and service providers.
Intuitive Accounting Process
Following the completion of your shipments, Tai TMS delivers an intuitive accounting procedure that comprises general ledger, financial reporting, accounts payable, and business intelligence. This can help you account for your profits and losses easier each month.
It also includes full integration compatibility for common ERP, warehouse management systems (WMS), other Tai products, and industry-standard tools such as MS Office and Macropoint.
With Tai TMS, you can stay current on accounts with tight posting schedules, export transaction data to other third-party software, and keep accurate records for easy auditing.
Active View of Carrier Scorecards
The Tai TMS carrier scorecard and metrics tool is designed to help you make data-driven decisions by providing you with all the information you require for your logistics operations. Measuring carrier efficiency around the clock reduces the need for time-consuming manual evaluations on a per-order basis.
Reviewing each carrier's scorecard on important parameters, such as acceptance rates, maintenance scores, and response rates, will aid in gauging which carriers to choose and identifying areas that need improvement.
These are important aspects of contemporary supply chain management that simplify strategic carrier selection and decision-making processes.
Automated Workflow
Data orchestration is critical for logistical advancements and meeting set environmental goals. You may generate reports and gain actionable insights from your application dashboard, allowing you to grasp every detail regarding your company's transportation operations.
Financial analytics reports, carrier scorecards, and shipment trends can help you manage carrier partnerships more effectively and make better shipping decisions. These are the analytical tools you need to position your company for lower spending and higher service levels.
Tai TMS will also generate this data instantly.
Proactive Carrier API Integration
Tai TMS also allows you to work with your existing partners without disrupting services through seamless integration features. These include:
Custom Integrations
You don't have to start afresh every time you need to change your tools. Pick up from where you left by integrating with any third-party user control, eCommerce, ERP, quoting, inventory, or warehousing system that supports open APIs, EDI, or other industry-standard protocols.
Order Integrations
Popular ERP systems, such as NetSuite and Microsoft Dynamics, are also available for integration by Tai TMS; you can automate each shipment input into Tai TMS by generating orders by line item straight from an ERP system and then returning shipment details to the ERP system to manage the lifecycle of order information.
This saves time by eliminating the need to reenter purchase order details and any resulting user errors. User errors contribute to the most time-wasting downtimes and inaccurate deliveries.
Open APIs
Using Tai TMS open APIs, you can add shipment tracking and other core features directly from your company's legacy TMS or ERP system. This affords your clients a simplified experience where they manage their operations from a single dashboard.
Experience total supply and demand Orchestration
Tai TMS is flexible, scalable, and user-friendly. It's built on innovative cloud technology, which means you can manage your operations remotely and collect data from multiple freight tools in one system. It provides quick onboarding, integrations, and deployment so you don't need many resources to manage your company.
Tai TMS is the most effective solution for meeting transportation needs, ranging from simple point-to-point, cross-dock, multi-leg, up to intricate multimodal operations.
Utilize the world's most robust and feature-rich third-party logistics platform for modernized digital supply chains to maximize your company's potential. See what Tai TMS can achieve for your company. Request a demo today and see what Tai TMS can do for you!