Discover Tai TMS, An All-in-One Domestic Freight Management System
The discussion about whether to use third-party logistics providers versus in-house logistics is a raging topic that has been going on for a while. The efficiency of third-party providers given their extensive networks is undeniable. These networks can make it more desirable to go with a third-party than to set up an in-house logistics operation.
However, to maintain long-term business relationships, these service providers must constantly meet their clients' ever-changing needs. A transportation management system (TMS) is a solution that can help firms to streamline logistics and meet supply chain demands.
Organizations that embrace transport management systems seek the following capabilities:
To maintain relationships with carriers

To improve supply chain management and effectiveness

To streamline operations

To increase efficiency and reliability

Access to more accurate and up-to-date information to improve strategic decision-making.

 
Things To Consider While Choosing a TMS
Brokers typically rely on their transportation and technology personnel to handle TMS operations within their organizations. When considering which TMS to choose, logistics service providers must examine a wide range of functions.
Transportation planning and implementation are essential, but the TMS platform must also have an interface that integrates a diverse set of internal and external systems and that can monitor and maximize the tight profit margins at every stage.
TMS systems make use of competitive differentiators with their high-performance AI to boost supply chain execution. They allow shippers to maintain direct contact with their clients and carriers and to keep records accumulated over a long time.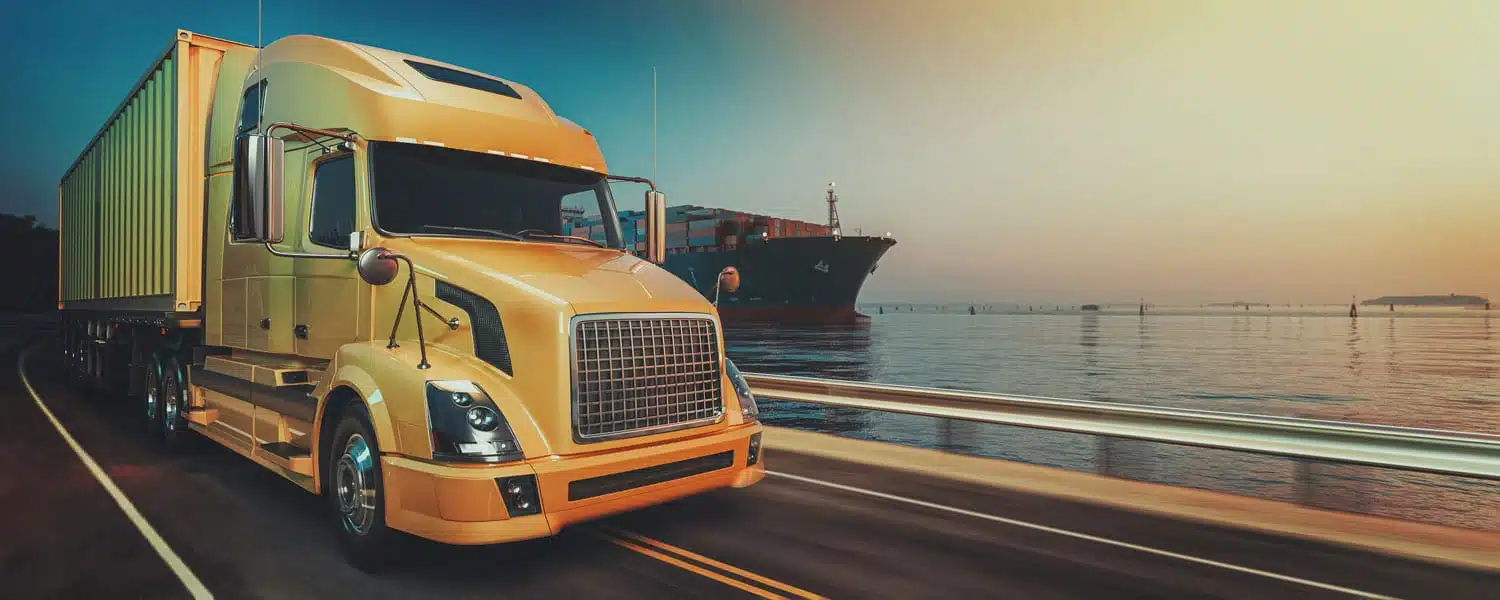 Tai's Backbone Features:
Here are the top features of Tai TMS that could interest you:
Expand Carrier Reach
Tai TMS allows brokers to access information about their capacity directly from the dashboard. It gives predictive visibility of carrier whereabouts and prospective capacity to cater for independent truckers and small fleets, while facilitating load matching between brokerage and operators.
As a result, it generates data visibility, which can help in load-matching capabilities, allowing brokers to discover the capacity for their shipper customers' loads. Tai TMS provides a technology base to help companies and 3PLs develop internal structures.
With these structures, 3PLs can plan, execute and optimize shipments. This will help them build more relationships and secure more partners, creating an independent network of carriers, shippers, and manufacturers.
Explore All Rates in Real-Time
Pricing methods used in internal logistics are less expansive than in other industries. Logistics companies that reform their pricing can boost revenue by 2-4%, resulting in a 30-60% rise in operational profit.
Using Tai TMS as your infrastructure unlocks a lot more thorough pricing transformation. Companies that employ TMS systems currently save an average of 8% on freight transportation. With this price transparency, you can compare your rates based on what the rest of the competitive market is charging and break down your rates to discover potential savings.
Versatile Self-Configuration Options
There are many elements that a logistics professional must consider on any load. These include the delivery date, location, class, weight, and size. Weighing these considerations without the help of an AI results in miscalculations, missed opportunities, and wasted expenditures.
Instead of scouring over spreadsheets and manually combining items into a single truck, Tai TMS load builders and optimizers can assist logistics teams in building and optimizing the optimal load every time, saving a significant amount of time and money.
Automated Workflow
Tai TMS can provide non-technical executives with complete control over the end-to-end logistical process and improvement projects. We can tailor the software to your company's specific needs to enable complete automation and control of logistics orders from request submission through request fulfillment, reporting, and account settlement.
You can automate many logistical processes, both sequential and parallel, and receive timely and accurate routing and alerts while also eliminating error-prone spreadsheets and email process tracking.
End-to-End Visibility
Perfect order fulfillment requires adding many variables into your technique, some of which fluctuate on a minute-to-minute basis. End-to-end visibility affords stakeholders to get better control over individual order management, supplier selection, and exceptions management; even when circumstances change by the minute.
Tai TMS dashboards display centralized data from a multitude of sources in real-time, which is critical for responding to disruptive situations such as a supply shortfall or weather-related delays. This multifaceted approach to Supply Chain Management (SCM) is also critical for achieving long-term growth goals by increasing visibility as the network grows in size.
Intuitive Accounting Process
Traditional invoicing and payment systems require a significant amount of labor, time, and revenue. Tai TMS enables you to manage funds by invoicing, examining, and processing electronically. Auditing can now take less time to complete, and you can compare the invoices you receive against the shipping rate.
If the data is inaccurate, you can prepare another bill. If the figures do not match, it routes the case to the exception queue. Tai TMS can streamline payment processing this way. You may also monitor the progression of orders and delivery. You can also get real-time information for all orders. This provides a precise estimate for the inventory.
Active View of Carrier Scorecards
Carrier scorecards are some of the few essential logistics KPIs and metrics monitors. Tai TMS employs an up-to-date carrier scorecard and exceptional management tools to determine the best carriers to use, while also assisting in the improvement of shipper-carrier relationships.
Tracking these scores is important since carrier selections can improve brand image, correct route forecasting, and the company's logistics capability. A carrier scorecard examines a carrier's historical performance by tracking shipping and individual metrics and ranking them from best to worst.
Proactive Carrier API Integration
The transportation department is part of a large supply chain, with ties to manufacturing, distribution, sales, and customer support. To maximize cost savings and efficiency, customers frequently integrate it with other systems used by the firm, such as user authentication, an Enterprise Resource Planning system (ERP), or a Warehouse Management System (WMS).
Tai TMS lets entire departments and divisions communicate and ensure proper workflow by providing access to all preferred tools. If you switch to Tai TMS, you can keep using your favorite tools, whether they are legacy or popular applications.
A TMS is a preeminent tool for 21st-century logistics. It is the technology base required to optimize and improve workflow. Tai TMS, with its diverse set of capabilities, can assist businesses of various sizes and specialties in optimizing their supply chains and shipping operations. It is a valuable solution for increasing visibility, simplifying shipping processes, providing excellent service while lowering operational expenses, and so improving the bottom line.
Still, have questions about how Tai TMS will work for your company? Try a free Tai TMS demo today.