Freight brokers in today's business environment are facing an uncertain future and unreliable profits. According to TruckingInfo, "gross margins and revenues were down for freight brokers in the third quarter of 2019, but cost reductions allowed brokers to stay profitable." However, during the 2020 supply chain disruption caused by the COVID-19 pandemic, the outlook for freight brokers remains ambiguous.
To improve their odds, more and more broker organizations are turning towards freight broker software capable of setting them ahead of the competition. Put simply; freight broker software is a type of transportation management system (TMS) that looks to streamline the daily operations for freight brokers and 3PL Companies. However, simply calling these systems TMS software for freight brokers is a bit simplistic. These types of logistics software will need to have a full set of features and controls capable of unifying logistics management onto a single platform while also saving the company money in the process. But in order to make the best use of freight brokerage software, businesses will need to understand their markets, the environment, and the issues affecting them.
To summarize, most industries around the globe are continuing to experience shrinking profits. And among freight brokers, gross margins fell by as much as 16.1% during the first quarter of 2019. The more troubling issue, however, was that the improvements made in the industry in 2018 were primarily reliant on brokers cutting down on labor and non-labor expenses. As a consequence, load counts decreased significantly during the second half of 2019.
The reason for this is that freight brokers act as intermediaries, helping both shippers and carriers connect. Yet, with the rise of 3PLs and SaaS systems, freight brokers have started losing ground in the supply chain. That said, they haven't lost their value. In fact, freight brokers see a surge in demand, especially given the changes in customer expectations. The need for more information and functionality has also resulted in the use of multiple systems, each for every carrier, shipper, 3PL, and other parties involved. The proliferation of SaaS provided numerous advantages to the logistics and transportation industry. This, however, came at the cost of complexity and the cumbersome management of dozens of systems and thousands of provisioned assets.
At the end of the day, one of the main issues that affect the transportation industry revolves around too much data and too many platforms to manage it. While, on paper, having more information available is a good thing, too many platforms to handle it will contribute to numerous inefficiencies in areas where efficiency should be plentiful.
What Does a Freight Broker Software Need to Do?
A freight broker transportation management system will have, as its most basic functionality, the possibility to schedule shipments. However, no broker would limit themselves to only this functionality and will, typically, need more in terms of value-added critical functions. Among these, we can include the following:
A centralized platform that allows freight brokers to access and manage everything from a single point.

The ability to see inventory-specific data, aside from shipments. This is a critical concern for most brokers working on consolidating and de-consolidating freight.

Allowing brokers to schedule pickup appointments, including pickups after usual business hours.

Advanced analytics capabilities that provide a better understanding of what's going on in the supply chain, as well as a way of measuring shipper reliability, carrier performance, various external factors influences, and more.

Document storage centralization that reduces the need to maintain records for compliance or payment purposes.

Integrated payment and completion management.

A mobile option that allows brokers to manage freight from remote locations and different devices.
In other words, freight brokers are looking for a universal, accessible, and integrated platform that's capable of handling everything in a single network, including all stakeholders within the supply chain.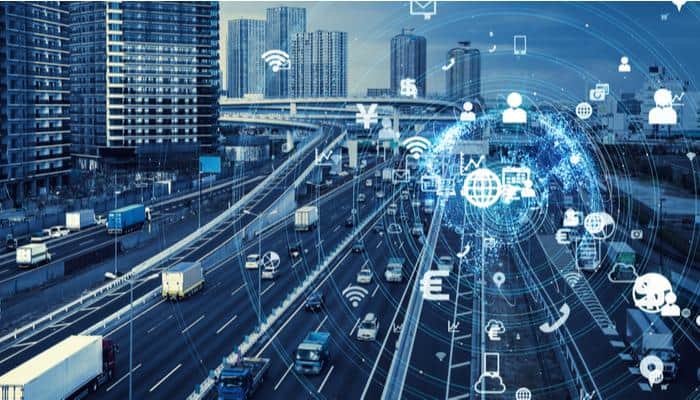 How Does a Complete Freight Broker Software Benefit Performance and Profitability?
While experienced freight brokers will know what they want and need from a transportation management software, many may not be fully aware of all the benefits to their overall performance and profitability.
Better Document Management

– When it comes to document management, unified systems will eliminate the, oftentimes, costly delays, and the added stress that comes with it. Instead of having to search for documents across numerous systems, centralized storage within a single software will save the users hundreds of hours in terms of work hours.

Improved Analytics –

Instead of having to wait weeks to create a carrier scorecard, comprehensive systems will allow for real-time performance measurements of carriers, shipper relationships, and other logistics service providers.

Streamlined Payments –

Instead of spending several minutes on each payment initiation, freight brokers can use an integrated payment process that will

automate the accounting process

and shorten the overall payment clock.

Automation –

Automation will further increase efficiency by reducing the amount of time spent by operation teams on manual and repetitive tasks. The level of processes that bundle key tasks, such as document review and payment management, will empower the broker with complete visibility and better overall efficiency. These functions will also apply to load board tracking by maximizing the utilization of a wider variety of logistics providers while also keeping the overhead costs under control.
The Benefits of Automation in a Freight Brokerage Software
Logistics automation and artificial intelligence (AI) have played a major role in recent years within the transportation industry by increasing efficiency, eliminating waste, and saving time and money. Below are some of the benefits that freight brokers can expect from AI-powered freight brokerage software.
Fewer Costly Errors – Logistics automation features such as commodity integration via an ERP system, address book access, and automatic entry of fuel surcharges or accessorials will be free of any human error. Manual data entry errors will oftentimes lead to increased shipping costs such as paying higher freight rates or paying twice for shipping because of entering the incorrect commodity freight classification.
Control Over the Entire Shipment Lifecycle – The TMS platform will also need to have direct API and EDI carrier integration, which will give staff members access to valuable insights and control over the entire shipment lifecycle. Automated dispatching and tracking will also be available to move the shipment from quote to delivery without the need for any direct manual intervention.
Increase Shipment Volume – The platform's API tariffs will give brokers and their clients instant access to all LTL rates. These rates will be displayed in a single location and provide clients with instant quotes. All customers will be able to access these rates directly through a branded self-service customer portal, increasing the shipment volume without actually having to also increase the workload.
Better Visibility – An effective freight broker software will allow users to track their shipments directly from the shipment profile. With direct API/EDI integrations to LTL carriers, brokers will be able to track everything from the shipment's activity log. Operation teams will get a bird's-eye-view on all shipments in transit.
Increased Customer Service – Service teams will also be empowered by having access to on-demand updates. These updates will be displayed in the customer portal, giving clients the possibility to also track the shipments by themselves. In addition, clients will have access to information such as costs, pick-ups, arrival dates, and destinations through automatic notifications.
Access to Real-Time Freight Data and Analysis – With access to real-time freight data and the ability to run reports, freight brokers will be better equipped to make more informed business decisions based on emerging trends and existing history. Having access to actionable data at the push of a button will allow brokers to see the total cost of their decisions, as well as mitigate any future bad decisions.
Enhanced Organizational Control – With logistics automation features within a broker software, operations teams will be able to regain control over their freight management, costs, and risks. Such a platform will be flexible enough to accommodate a company's business rules without having to compromise security or cost-effectiveness.
Speed and Scalability – With effective logistics automation features within a single piece of software, there is no need for additional resources to manage freight, logistics, and transportation departments. Even as the organization grows and ships more freight than before, the software will easily input new users into the system and manage them as easily as before. Additionally, freight accounting automation will ensure that all freight invoices will be consolidated into a single weekly invoice, no matter the number of shipments each location has. This makes the CFO's job much easier and less prone to error.
Takeaway
When employed correctly, automation will drive numerous benefits to help the freight broker's bottom line. And while most freight brokerage software will need to cover the basics in terms of load management, an effective freight broker will need much more than that. Tai Software is a cloud-based transportation management system that's perfectly suited to cover all freight brokers' needs. It makes use of AI to provide logistics management, integrations, shipment automation integrated to a single platform. Tai Software will analyze millions of data variables in real-time and will allow companies to increase freight management efficiency. It's a solution that addresses every aspect of the shipment lifecycle, making it a great TMS platform for not only freight brokers but also shippers, 3PLs, freight forwarders, and asset-based carriers alike. Request a free demo today!