Carrier onboarding has become incredibly easy today, especially when working with Tai TMS. We provide the industry's most comprehensive and scalable cloud-based transportation management system that combines innovative technology, robust trade AI, and the breadth of our networks.
Tai TMS strives to go beyond increasing your company's efficiency. We center our approach on leveraging the collective power of a collaborative network and data-driven insights to uncover your supply chain advantage.
Wherever you are today, Tai TMS enables your brand to take advantage of all kinds of data to integrate, process, and act at scale throughout your supply chains for carrier onboarding. We have a combination of data, broad industry networks, and apps designed specifically to give you an edge in the competitive markets.
The Global supply chain accounts for 10% of global GDP, that's a whopping $11 trillion market capitalization. In addition, the industry has an expected CAGR of 5% increase which means it may be worth over $50 trillion by 2028. Yet, even though many businesses have shifted online, it comes as a surprise that global supply chains still buckle under these demands.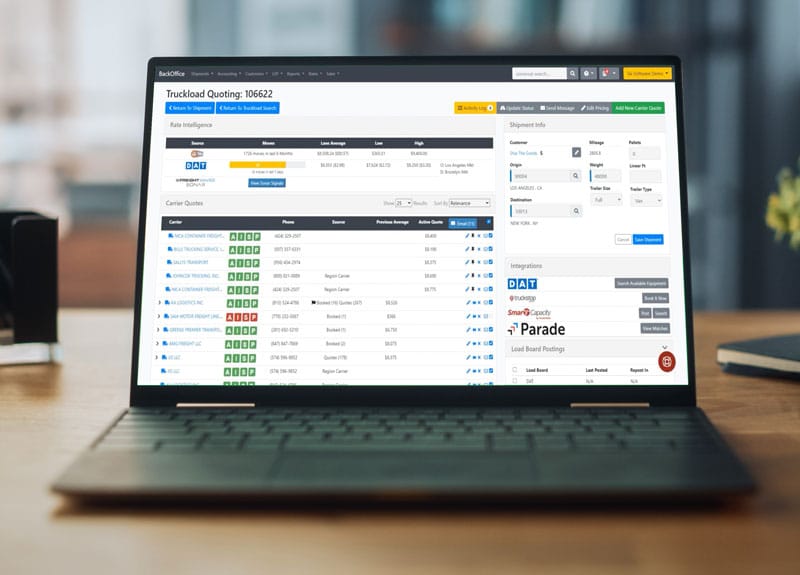 Luckily, we have transport management systems (TMS) to help us identify issues and streamline logistics operations. Read on to learn how Tai Software optimizes the carrier onboarding process:
No Frills Integration with Compliance and Carrier Onboarding
Tai TMS can help you communicate and exchange data with all your logistics systems, such as warehouse management systems (WMS), order management systems (OMS), and enterprise resource planning systems (ERP). This can reduce the amount of time you have to key information in different systems to understand your company's progress. It works in combination with these systems and is compliant with carrier onboarding to guarantee you get the most out of your shipping requirements.
Tai TMS allows you to keep up with your responsibilities to your stakeholders and the state, whether you want to incorporate a battery of all available software systems or monitor your legacy requirement, or just calculate and pay your taxes. You can leverage this to ensure you don't end up spending more resources on developers or running into more bottlenecks and inconsistencies along the way.
Centralize your Operation
The physical freight marketplace is no longer in use. Instead, the digital freight marketplace currently accounts for a significant portion of the transportation network and is primed to continue growing at an unprecedented rate. That said, these digital Freight Marketplaces require the advantage of carrier diversity that's only made possible by TMS.
Tai TMS meets the changing needs of 3PLs that ship LTL, FTL, and co-loading by automating the entire day-to-day workflow, right from when orders are placed, negotiations are held for better rates, to when comparing truckload pricing, scheduling, and tracking shipments till delivery.
3PLs, shippers, distributors, and manufacturers can use Tai TMS to quickly discover and contact available capacity to carry their freight on-demand, making linking carriers, and shippers as efficient as possible.
Tai TMS enables shippers to integrate data from WMS and ERP systems. This automated data entry eliminates human errors and miscalculations enabling you to make more concrete decisions. This integrated approach saves productive time, allowing your employees to focus on matters that will increase supply chain efficiency and reduce transportation expenses.
Tai's Vetting process
Are you certain that you have the most updated information on the carriers on which you rely? Do you have to routinely and manually search each carrier's vital information? Or are you confident you are working with the most recent most reputable, reliable, and cost-effective system?
Leverage Tai TMS's close-knit and in-depth understanding of the industry to increase your return on investment and use our consistently updated logistics and supply chain data to make the best decision for your freight company. With Tai TMS, you can not only engage the most reputable, dependable, and cost-effective 3PLs and carriers, but you can also provide superior service and economics to the shipper.
Less Paperwork
Rather than storing your information in endless and highly disorganized papers and spreadsheets, Tai TMS centralizes all order and route information in one place, enabling proper information flow between stakeholders. This also gives you the ability to analyze data faster as you can view your previous dealings in one place.
Doing paperwork is much easier when you have access to digital documents. BOLs, PODs, and other paperwork may be readily searched and obtained directly from the system, making processing simple, efficient, and accurate.
Automated Data Entry
Tai TMS as cloud-based software assists in the sharing of data storage and computational resources among numerous users. Unlike on-site systems, it can be accessed and maintained from any location with an internet connection.
In this manner, data is continuously logged between the user's terminal (access point) and the cloud itself. With real-time information updates, all users have access to the most up-to-date information. This also enables faster and more secure deployments, resulting in greater scalability.
The Takeaways
Logistics does not produce revenue, but value addition to its processes does. However, we can learn how to optimize business efforts with the help of these processes to improve efficiency and boost ROI. A TMS as a control tower is an immensely powerful tool, overlooking the entire shipping process and giving visibility to all processes in real-time by leveraging API or EDI technology.
While there are numerous reasons why a company may lack shippers or reduce ROI, the most common one is a lack of efficiency and automation. Other systemic logistics operations problems you might consider include lack of load consolidation, digital records, insufficient information about the vehicle's load factor, or human errors caused by repeated keying of information in different systems.
The best way to understand your organization's needs, expectations, and objectives is to find the most reliable system that can provide the information you require at your request. To see what your company stands to benefit from Tai TMS, here is a free demo. Tai TMS's free demo will give you an impression of its conveniences and functionalities. Click here to begin your demo today.