Supply Chain Management Advice
There are a few things to remember about supply chain management advice. First, there is a difference between logistics and a supply chain. The difference is that logistics is only a piece of the supply chain. It's usually a very critical piece, and it matters in a couple of different places.
When we think of the supply chain, usually what we're talking about is the movement or the full life cycle of a product. That comes from purchasing and acquiring the raw materials through the manufacturing process. It goes all the way to delivery to the customer. Inside there, we have some logistics that happen in the ordering of raw materials. Then there's getting those raw materials to the manufacturing facilities.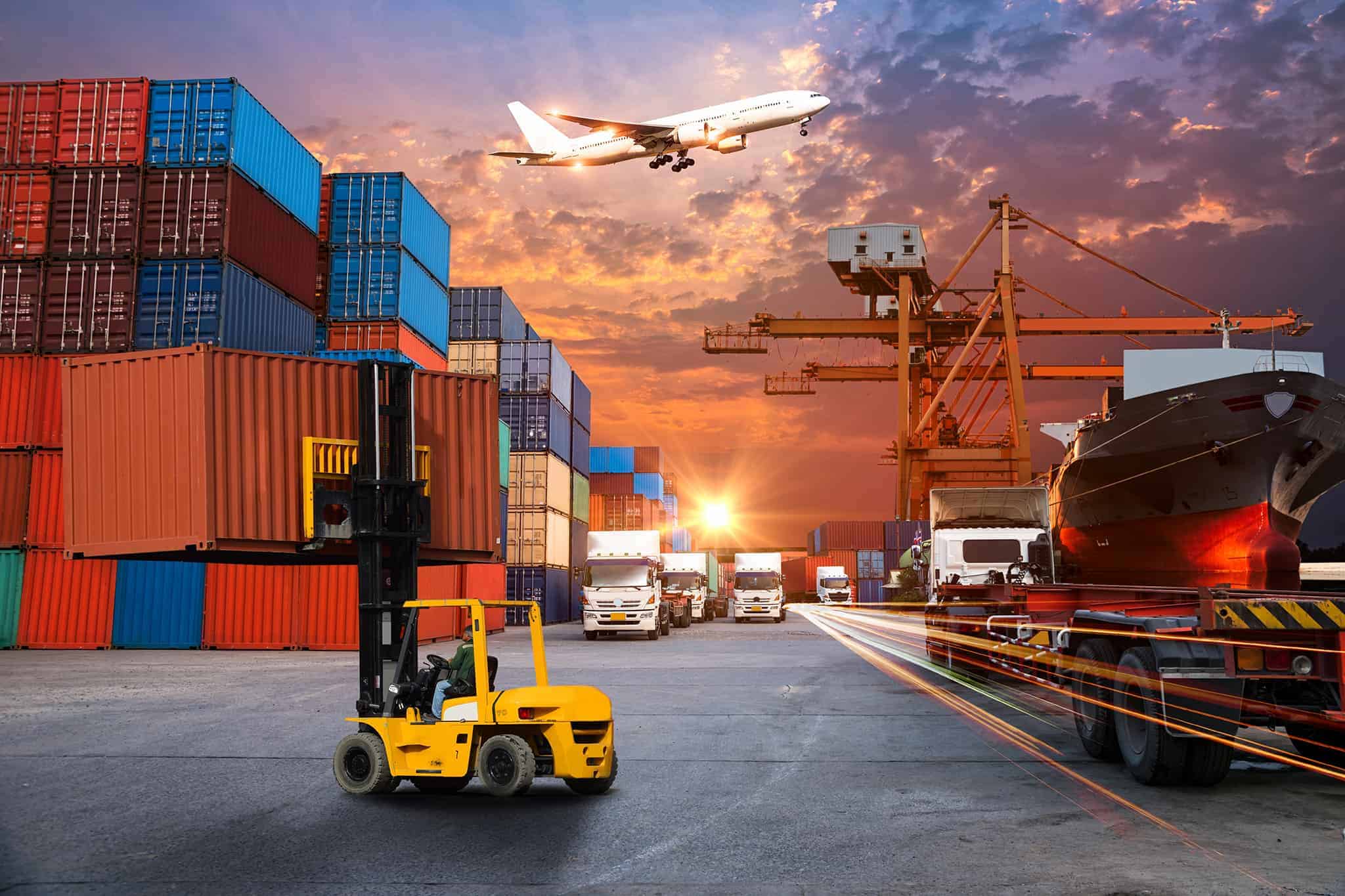 When we move the finished materials to a warehouse or to a place where the consumer buys them off the shelf. Or they actually get them delivered to their door. In those steps, we have a couple of places where logistics becomes important. Even the data warehousing side. The storage of the finished products before they're delivered. We are strategic about locating those products. This is so we can optimize fast delivery to the end user.
Information Flows in Real Time
Information flows are critical to the supply chain. Having information in time and in real time becomes very important. This is important to the supply chain in different areas. When we're talking about logistics and we're moving a product, it could be overseas, or from overseas to the U.S. or some variation of that. Knowing where that product is and what's going on with that product becomes very critical. That's where the information flow becomes part of that process. Then it's sharing information via programs like EDI or API or whatever mechanism is possible. This helps move that information across and share it with relevant parties. This becomes important in all ways to allow for visibility.
It becomes important to allow for expectations. It also becomes important to allow for exception management. This is so that we can prepare before it goes wrong. It allows us the opportunity to handle that type of exception before it becomes a crisis. That way, we make sure that we have those products on hand. That we can get them to where they're needed or delivered where they're needed. This is so that we don't cause other problems with supply chain management advice. Such problems as a lack of supply. Or such as shutting down a manufacturing facility because we ran out of material.
Our Logistics Expertise Helps Your Supply Chain
Teknowlogi is a service provider. We're big in the logistics space, as well as the rest of the supply chain. But when it comes to logistics, that's where we have a huge amount of expertise. When we're looking at the supply chain from a logistics point of view, we're able to find areas where exceptions could happen. We do this by using our artificial intelligence tools. Or we use our TMS or other visibility tools that are available that we have as part of our product offering.
Here's an example of this. Our visibility tools will show us where a product is. Whether it's on the road, whether it's through a common carrier, wherever it is. Our visibility tools are able to see where that product is in the supply chain. Then, besides that, our TMS is all about helping that product move. Using our visibility tools and our TMS, we can manage where those shipments are. We can see what those shipments look like, how the life cycle of that shipment is moving along. We can also see where there are cost requirements that go along with that.
The key element, and the most fun one, is the set of AI tools that go along with it. Our AI tools are able to look for exceptions before they happen. They're able to predict exceptions. They're also able to predict the best cares or the most likely ways to be successful. Here's how we can do that. We make available to you some prebuilt AI tools and machine-learning algorithms.
Our AI Platform Helps With Supply Chain Management Advice
When you use our AI platform, you're starting out with a tool that has a college education in logistics. And then as you refine that, that college education becomes a doctorate in logistics. You're using AI that has an idea of what's going on with your business. Then we'll move it and adapt it over time. We take time to specialize it in exactly what your business does.
So, when things are starting to happen, we'll predictions for your users. Here's an example. We can let them know you're picking a carrier that has a high likelihood of not delivering on time. Or it could be that they're going to fail somewhere along the supply chain. Or that a carrier doesn't handle hazardous material very well. This is all good information you can use to consider something else.
We can bring that intelligence to help assist your people in places where it's available for them. And where it's necessary for them to make those kinds of decisions.